Thanks for printing! Don't forget to come back to Zerorez Tulsa for fresh content!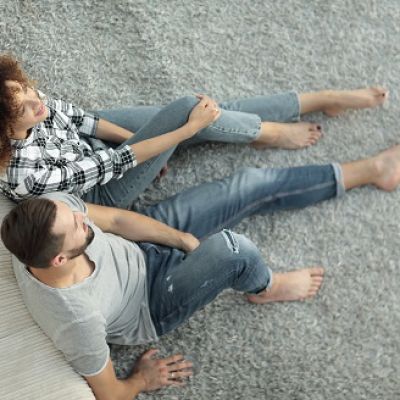 We're Open!

Zerorez is classified as an essential business since we help fight against the spread of germs and viruses through our unique cleaning. We can sanitize and apply disinfectant to living surfaces as well.

As residents of the Tulsa area, we are all experiencing unprecedented times. At Zerorez, we too are impacted, and can help with this challenge. Learn what the CDC recommends for cleaning your home and carpet.
Learn More
A Clean Home is a
Healthy Home.
Zerorez has been lab-tested and proven to clean at the highest levels possible. No other cleaning method out cleans Zerorez.

Our Commitment to you:
1. We will wear gloves and shoe covers in the home
2. We are disinfecting our equipment in between every job
3. We are exercising social distancing and adhering to CDC best practices regarding sick employees
The only choice for a true clean that lasts longer.
Powered Water® & Patented Technology
Satisfaction Guaranteed
We want to make sure your experience is as easy as possible. We will clean and test a small area of carpet and if you don't believe how well the process works, then you decide whether to continue with the rest of the service or not. No hassles and no worries.
No Soap Lingering to Attract Dirt.
Powered Water® acts like a detergent without the side effects of toxic chemical additives, by breaking down oils and soiling in the carpet fiber. Your carpets are safer because Powered Water® does not add toxic chemicals to your carpets.
Your Surfaces Dry Fast
with our patented
zr
process™.
After a targeted pretreatment, our zr lifter® removes embedded debris (hair, soil, etc.) that a vacuum just can't remove. Our Powered Water® is then applied to the carpet through our zr wand™ that performs a unique rinse on the carpet fibers (careful to not soak the carpet and pad). Powered Water® not only can outperform many carpet cleaning chemicals but also removes detergents left behind by other cleaners (emulsifying soil and other debris). Combined, this process creates a Zero Residue® clean; which means, no crunchy carpet, no sticky fibers, no harsh detergents or toxic chemicals, no reappearing spots, eliminated pet odors, safer living space and fast dry times.
Platinum Certified by the Carpet and Rug Institute
With our patented cleaning zr process,™ Zerorez® also qualifies for the highest approval rating possible from the Carpet and Rug Institute - a Platinum Rating! With our zr lifter®, Powered Water® and our innovative patent-pending zr wand™ there is virtually nothing left behind!

The Zerorez Difference™ is Our Process, Our People and Our Promise.
We believe that a healthy home starts with clean carpets. Nothing cleans more thoroughly or protects your investment better than our revolutionary patent-pending Zerorez® cleaning process™. It's our process, our people and our promise!
What exactly is Powered Water®?
Play Video
Your carpet will stay cleaner longer with our Powered Water® technology. Our electrically charged water particles eliminate the need for detergents or surfactants that cause accelerated re-soiling of your carpet. You end up spending less on cleanings, while extending the life of your carpets.
Stay Connected
Stay Connected with us to receive up-to-date information on special offers, promotions and tips to maintain a healthy, happy and clean home!
We respect the privacy of our users. Please review our
privacy policy